Lindeth Howe Hotel: Where Tradition Meets Quirkiness for Your Dream Wedding
Embrace Elegance, Quirky Details, and Beatrix Potter's Legacy
Nestled in the heart of the captivating Lake District, Lindeth Howe Hotel seamlessly combines timeless tradition with delightful quirkiness. With its strong links to Beatrix Potter and an unwavering commitment to exceptional service, Lindeth Howe is the perfect venue to bring your wedding dreams to life.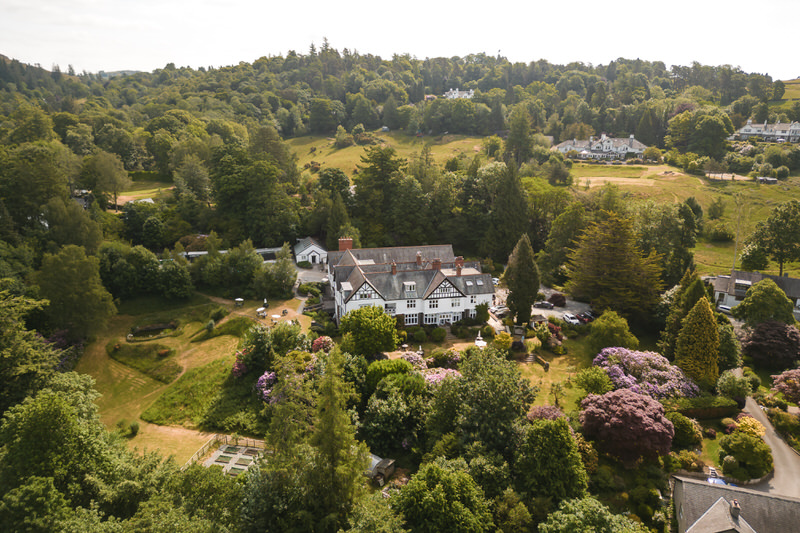 Immerse Yourself in Beatrix Potter's World
Lindeth Howe Hotel holds a cherished place in the history of Beatrix Potter, the renowned children's author and illustrator. This beautiful hotel served as Beatrix Potter's home during her visits to the Lake District, and its walls echo the tales that inspired generations of readers. Discover original artwork, memorabilia, and the captivating spirit of Beatrix Potter as you and your guests delve into the enchanting world she created.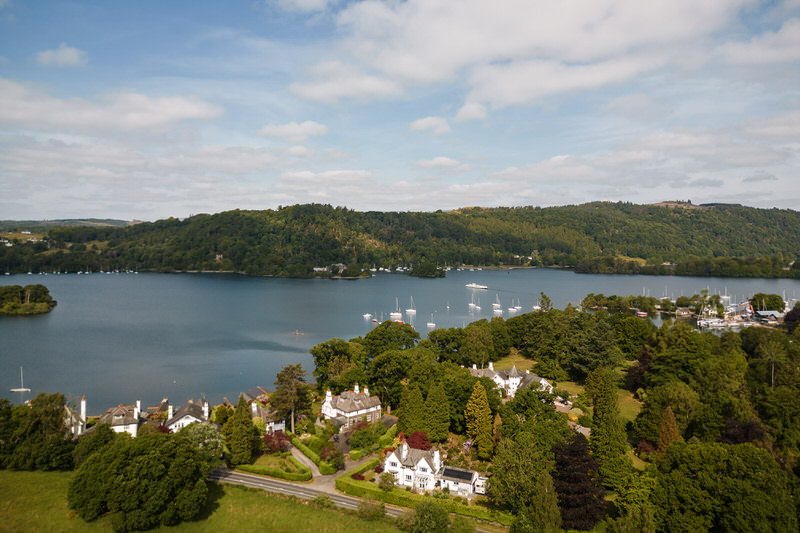 A Haven for Extraordinary Wedding Photography
Lindeth Howe Hotel boasts breath-taking surroundings, making it an ideal setting for capturing extraordinary wedding photographs. The harmonious blend of natural beauty, rolling hills, and serene lakes will lend a touch of magic to every moment, ensuring your wedding memories are as stunning as the love you share.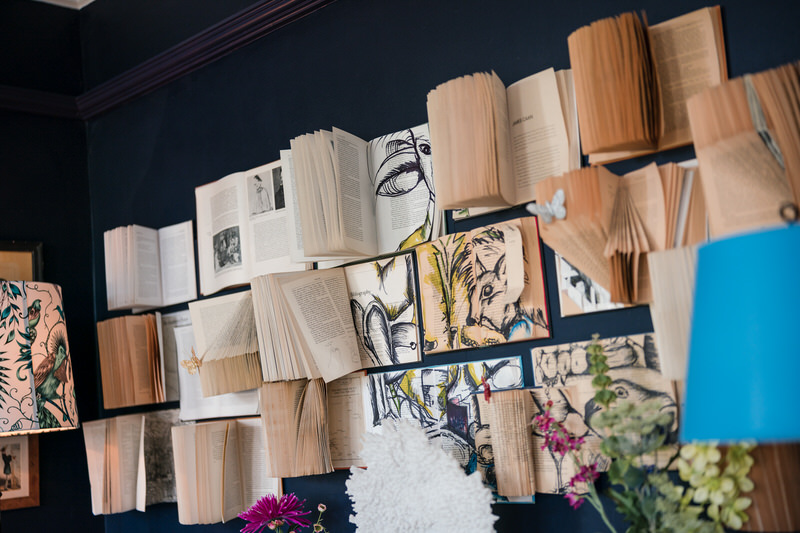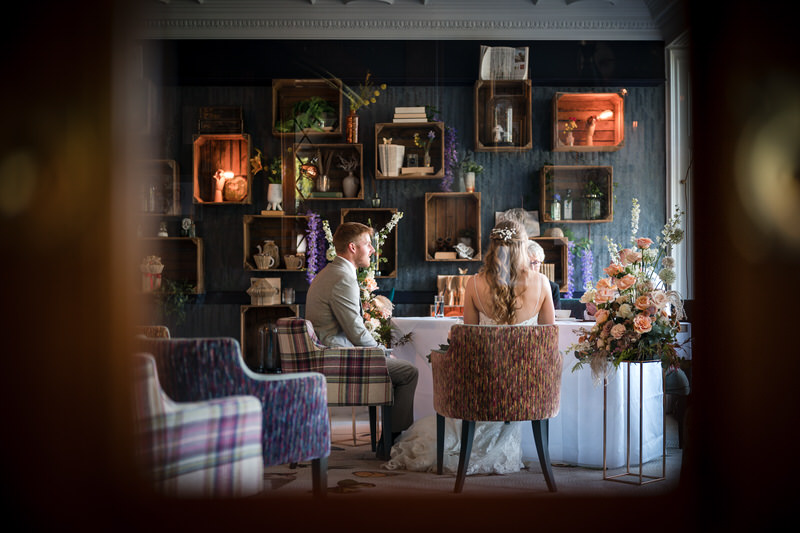 Mountain Goat Coach Tours: An Unforgettable Photography Experience
As part of your wedding photography experience, Lindeth Howe Hotel offers the option to collaborate with Mountain Goat, an esteemed tour company in the Lake District. Mountain Goat specializes in guided coach tours, providing you and your guests with an unforgettable adventure to picturesque locations that will elevate your wedding photographs to new heights. Here are just a few of the awe-inspiring locations you can explore:
Miller Ground
Nestled on the shores of the majestic Lake Windermere, Miller Ground showcases panoramic views of glistening waters and surrounding fells. Let the romantic ambiance and natural serenity of this location infuse your wedding photographs with a touch of timeless elegance. With easy access to the jetties and a small hill over looking Windermere if required.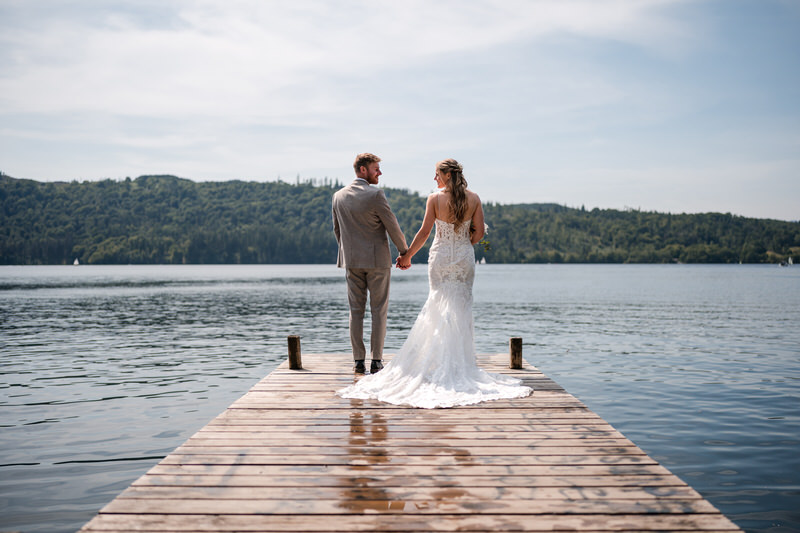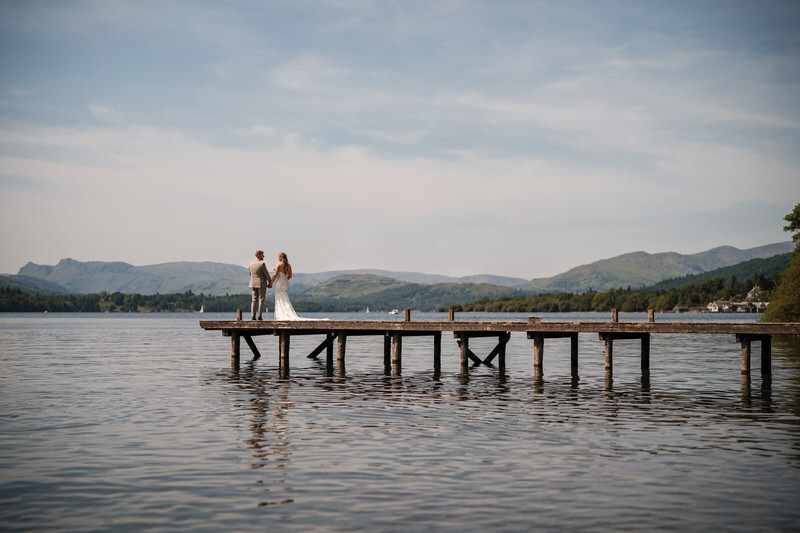 Langdale Valley
Nestled amidst towering mountains, Langdale Valley presents a mesmerizing backdrop for your wedding photography. With its rugged charm and unspoiled beauty, this valley creates an enchanting atmosphere that will capture the essence of your special day.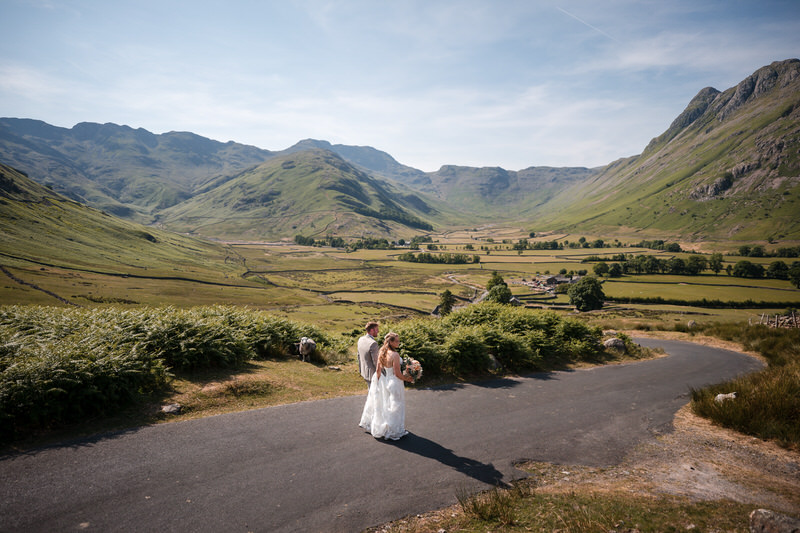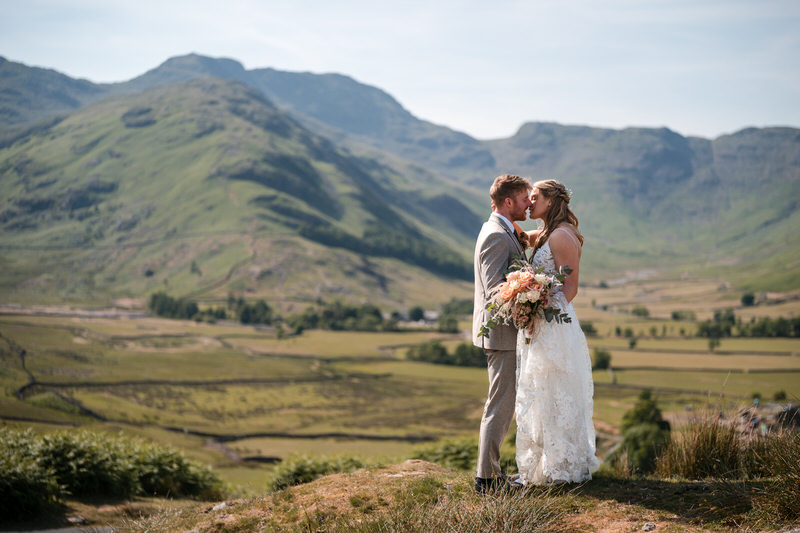 Blea Tarn
Immerse yourselves in the hidden gem of Blea Tarn, surrounded by rugged fells and verdant woodlands. The tranquillity and stunning reflections on the water's surface provide a captivating canvas to capture intimate and heartfelt moments.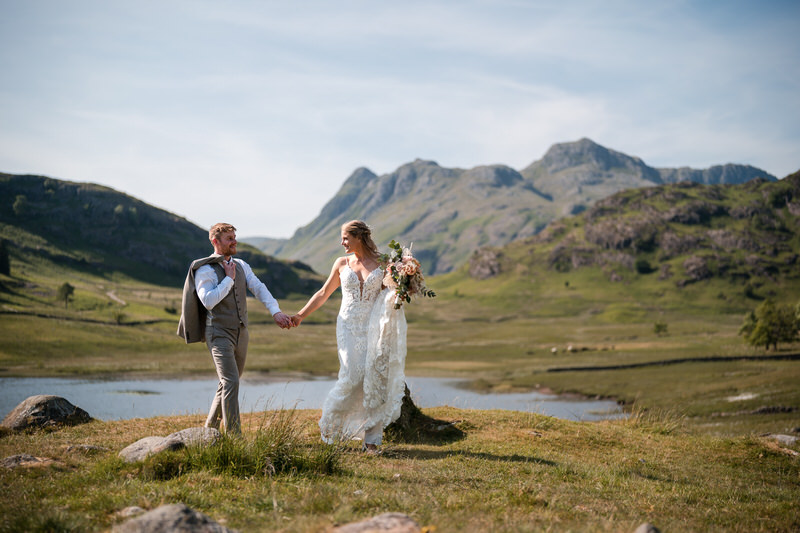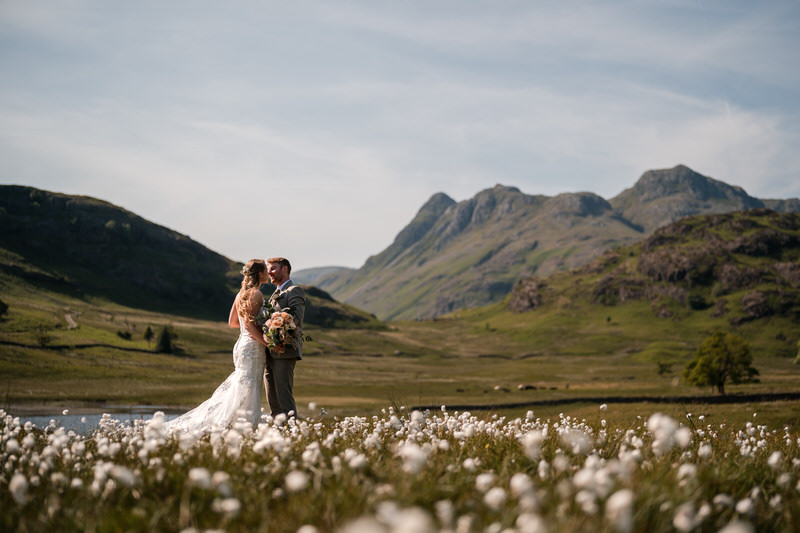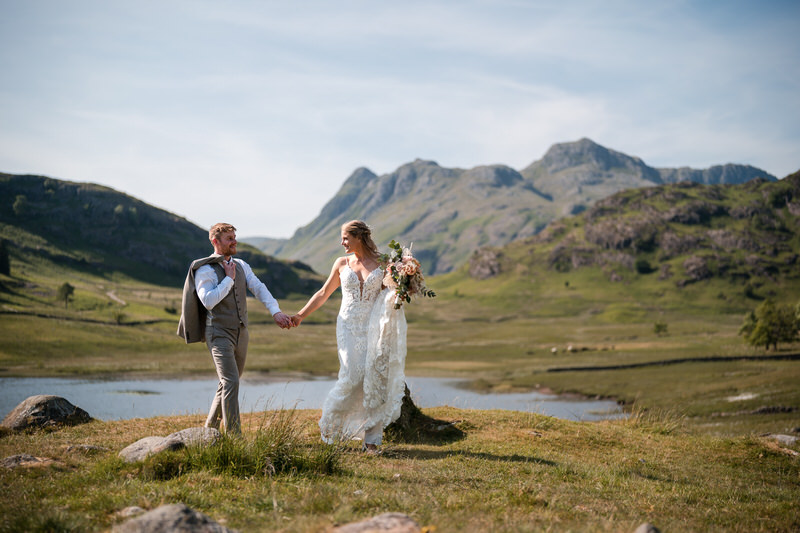 Tarn Hows
Discover the ethereal beauty of Tarn Hows, a breath-taking mountain tarn enveloped by the majestic fells. The still waters and awe-inspiring landscape offer a truly picturesque setting that will transform your wedding photographs into cherished works of art.
Craft Everlasting Memories at Lindeth Howe Hotel
Lindeth Howe Hotel invites you to create a wedding day filled with timeless elegance, quirky charm, and the unforgettable spirit of Beatrix Potter. With its seamless blend of tradition and quirkiness, exceptional service from a dedicated staff, and the option to embark on an inspiring photography adventure through Mountain Goat coach tours, Lindeth Howe Hotel promises an enchanting experience that will forever be etched in your hearts.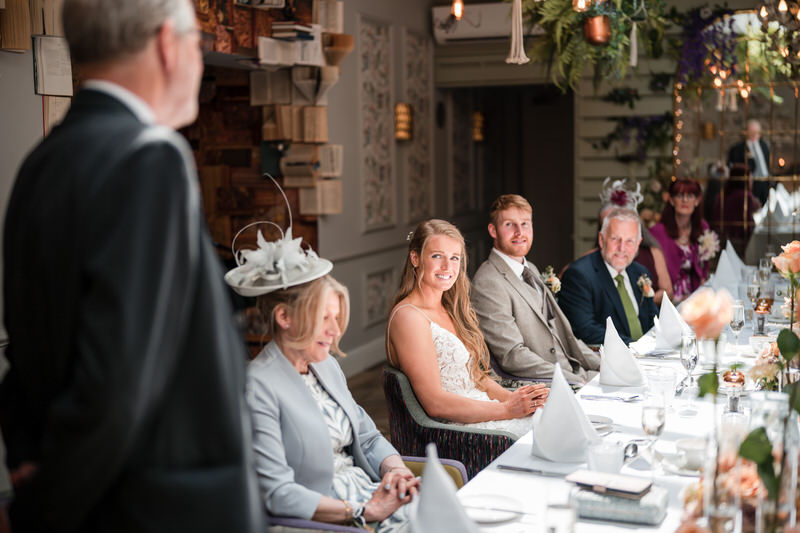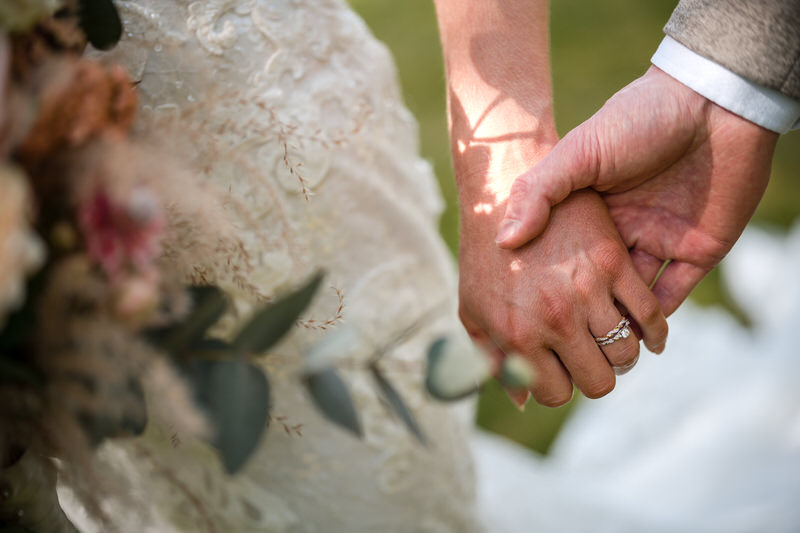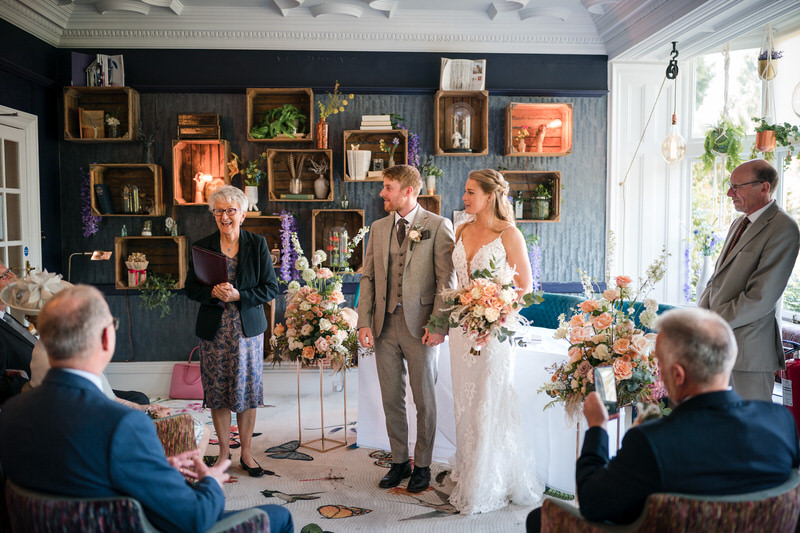 Overview and short history of Lindeth Howe
Nestled within the picturesque landscapes of the Lake District, Lindeth Howe Hotel stands as a testament to timeless elegance and natural beauty. With a rich history and an idyllic setting, this remarkable hotel has become a beloved wedding venue, offering couples a truly magical backdrop for their special day. Let us delve into the history of Lindeth Howe and explore why it is an exceptional choice for a dream wedding.
A Historic Haven:
Originally built in the early 19th century, Lindeth Howe Hotel boasts a fascinating past. The grand residence was once the beloved home of Beatrix Potter, the renowned English author and illustrator behind beloved children's tales such as "The Tale of Peter Rabbit." Her time spent at Lindeth Howe served as an inspiration for many of her enchanting stories, and the hotel beautifully preserves the essence of her creative spirit.
A Tranquil Setting:
Situated in the heart of the Lake District National Park, Lindeth Howe Hotel offers breathtaking views of the surrounding countryside and Lake Windermere. The lush greenery, rolling hills, and sparkling waters create an atmosphere of tranquility and romance, making it an ideal location for a wedding. The meticulously maintained gardens provide a picturesque backdrop for outdoor ceremonies, while the elegant interiors offer a sense of charm and sophistication for indoor celebrations.
Exquisite Facilities and Accommodations:
Lindeth Howe Hotel boasts a range of exceptional facilities that cater to every wedding need. The beautifully appointed reception rooms can accommodate both intimate gatherings and larger celebrations, offering flexibility and style. From the tastefully decorated dining areas to the cozy lounges and picturesque terrace, every space exudes a warm and welcoming ambiance.
The hotel offers a variety of wedding packages designed to suit different preferences and budgets. From bespoke menus created by talented chefs using locally sourced ingredients to personalized decorations and attentive service, Lindeth Howe Hotel goes above and beyond to ensure an unforgettable wedding experience.
Professional Expertise and Support:
One of the key reasons why Lindeth Howe Hotel stands out as a remarkable wedding venue is the exceptional team of professionals dedicated to making each event a success. The experienced wedding coordinators work closely with couples to understand their vision, guiding them every step of the way to create a truly bespoke celebration. From arranging transportation and accommodations for guests to helping curate the perfect menu and coordinating with trusted suppliers, their expertise and attention to detail make the planning process seamless and stress-free.
Beyond the Wedding:
Lindeth Howe Hotel offers not only a stunning venue for weddings but also a myriad of activities and attractions for guests to enjoy during their stay. The Lake District is renowned for its awe-inspiring landscapes, offering opportunities for outdoor adventures such as hiking, boating, and exploring charming nearby villages. For those seeking relaxation, the hotel's spa facilities provide a rejuvenating retreat after the festivities.
Lindeth Howe Hotel stands as a historic gem in the heart of the Lake District, providing a magical setting for couples to exchange their vows. With its rich history, stunning surroundings, exceptional facilities, and personalized service, it truly shines as a wonderful wedding venue. For those dreaming of a romantic celebration amidst the beauty of nature, Lindeth Howe Hotel offers an unforgettable experience that will be cherished for a lifetime.