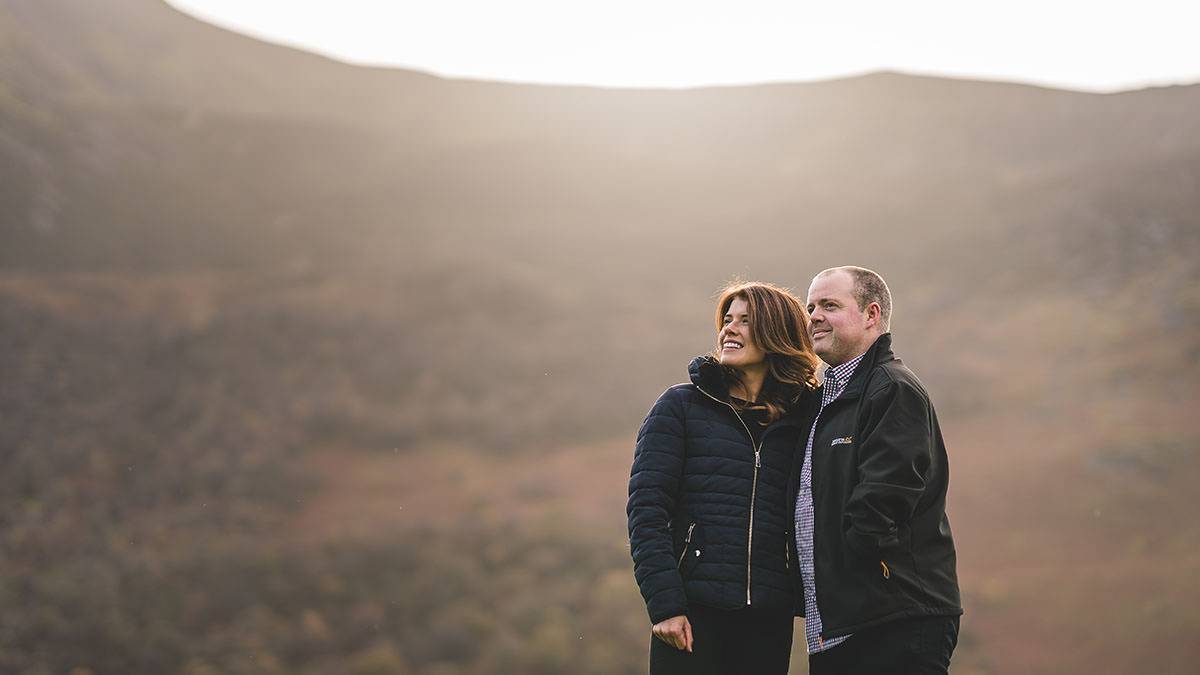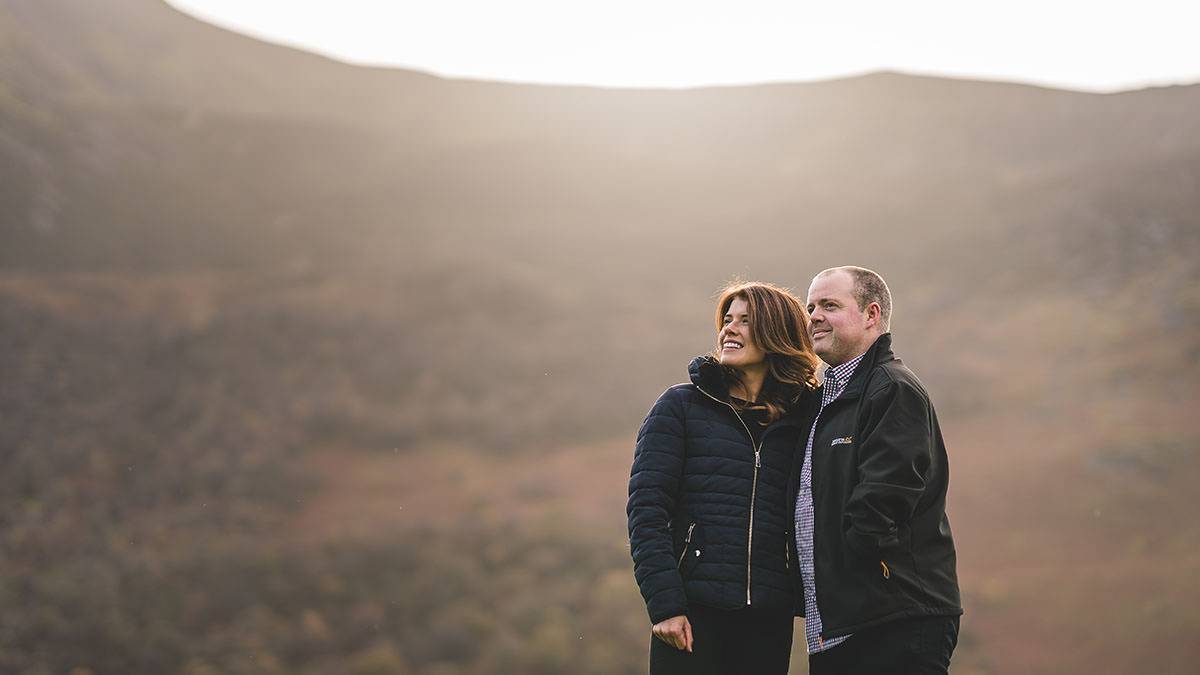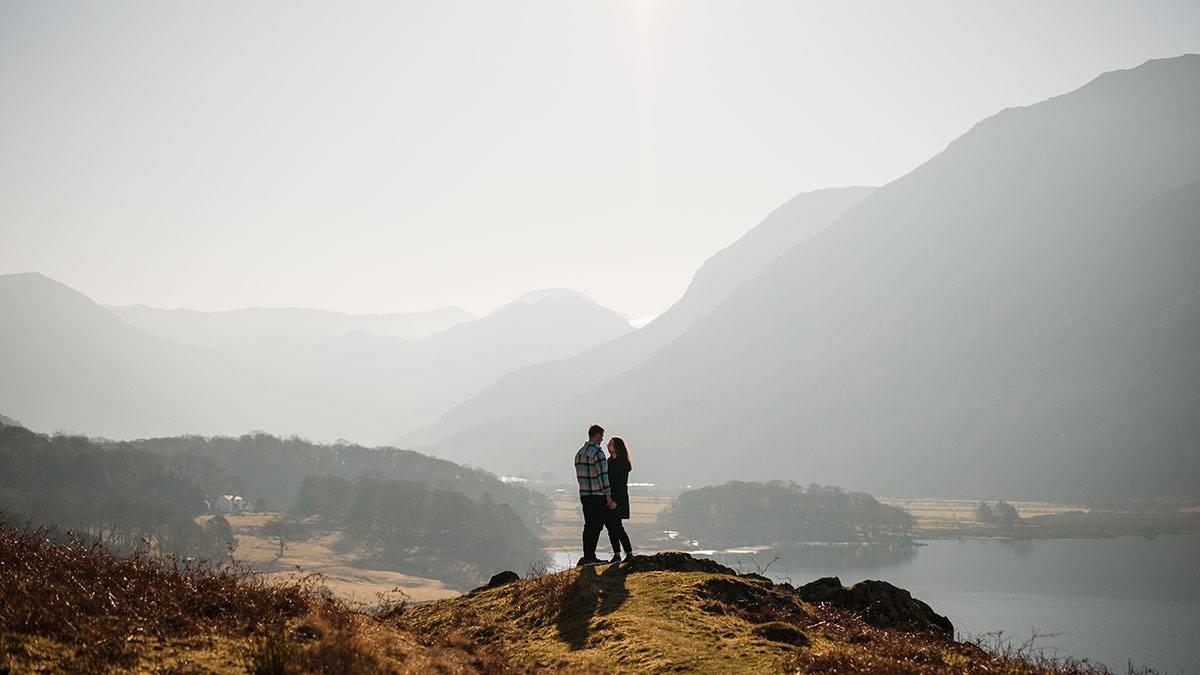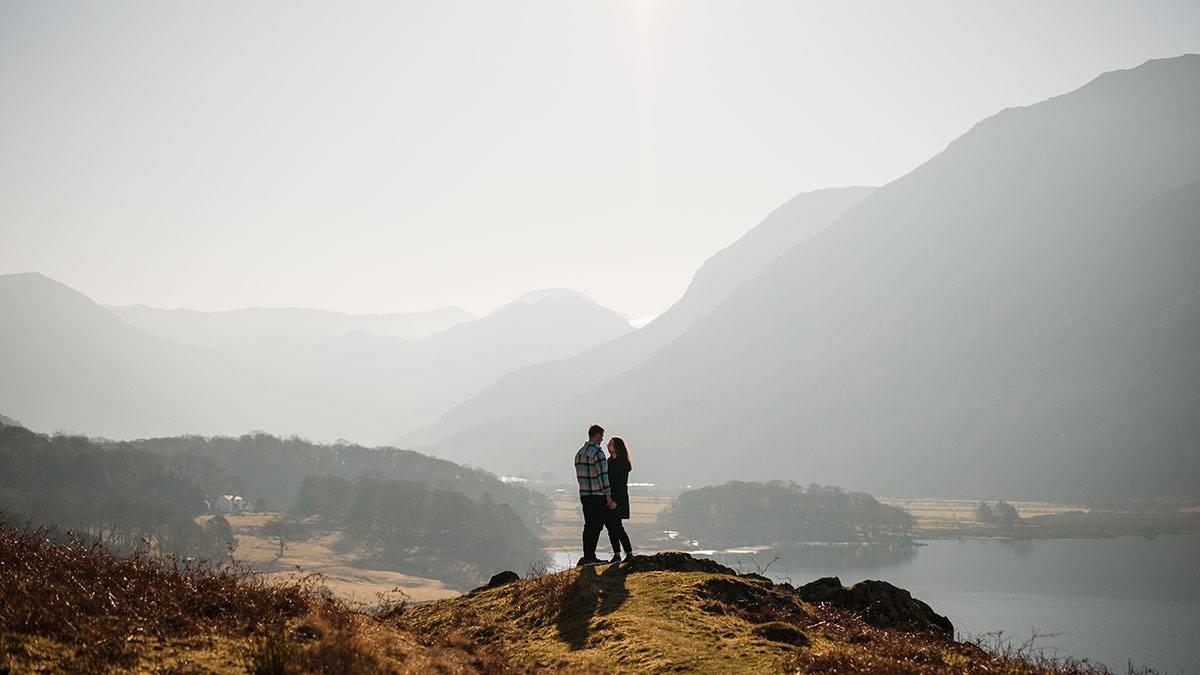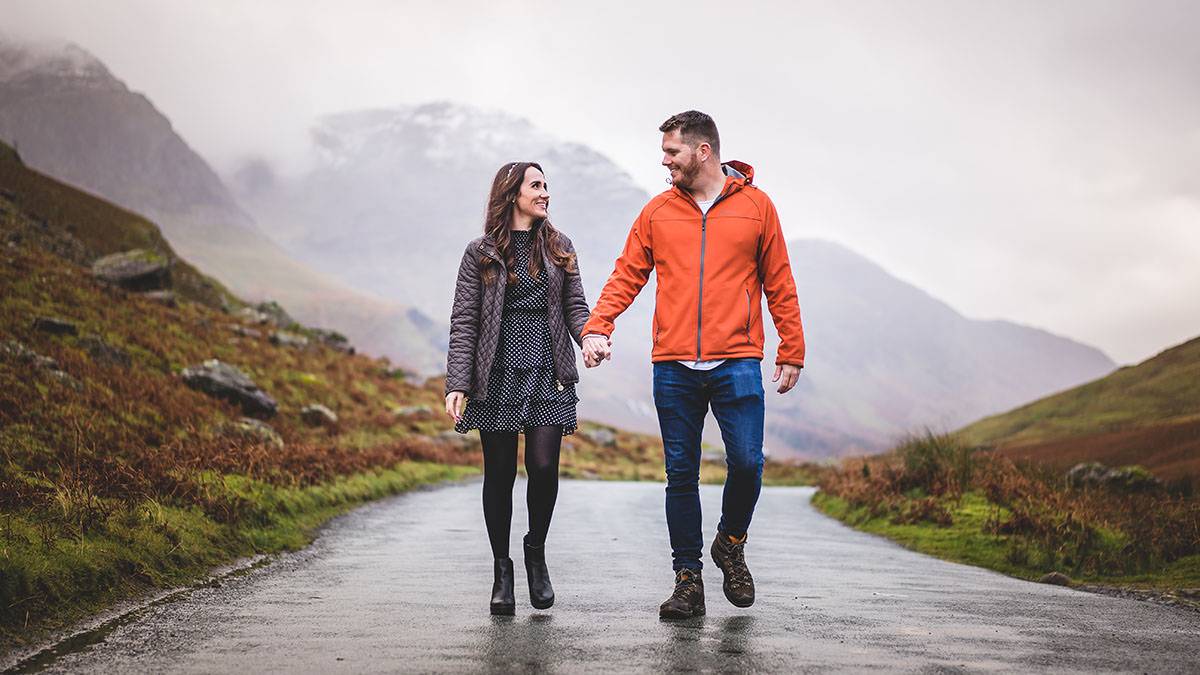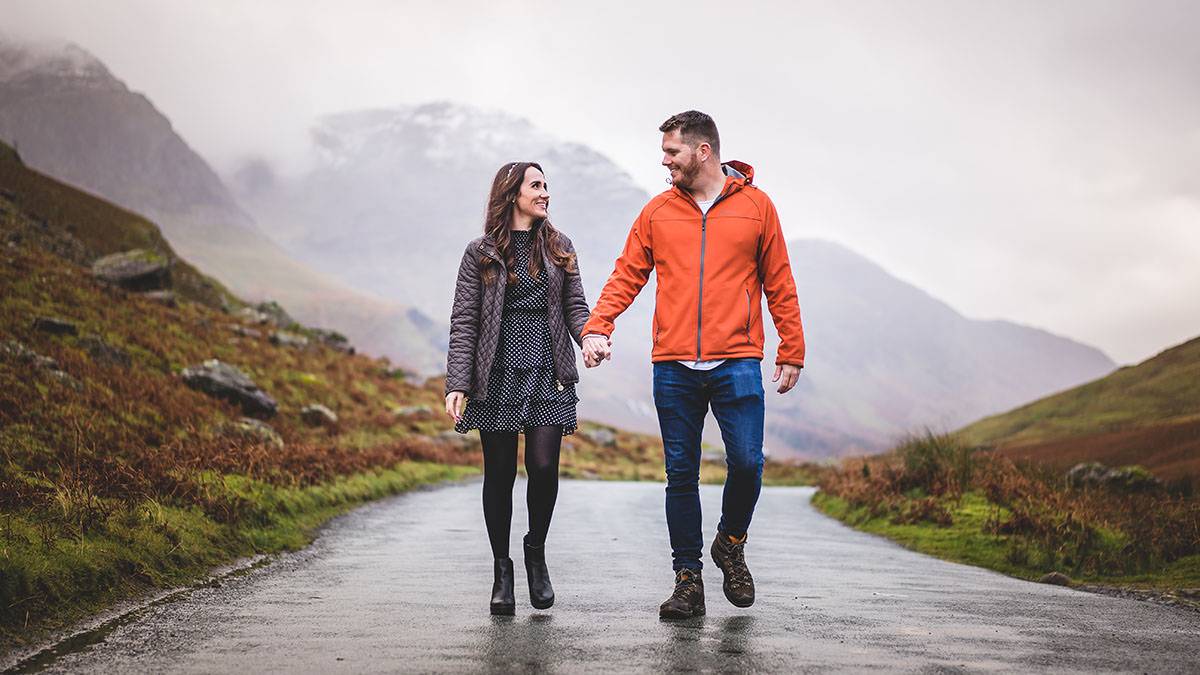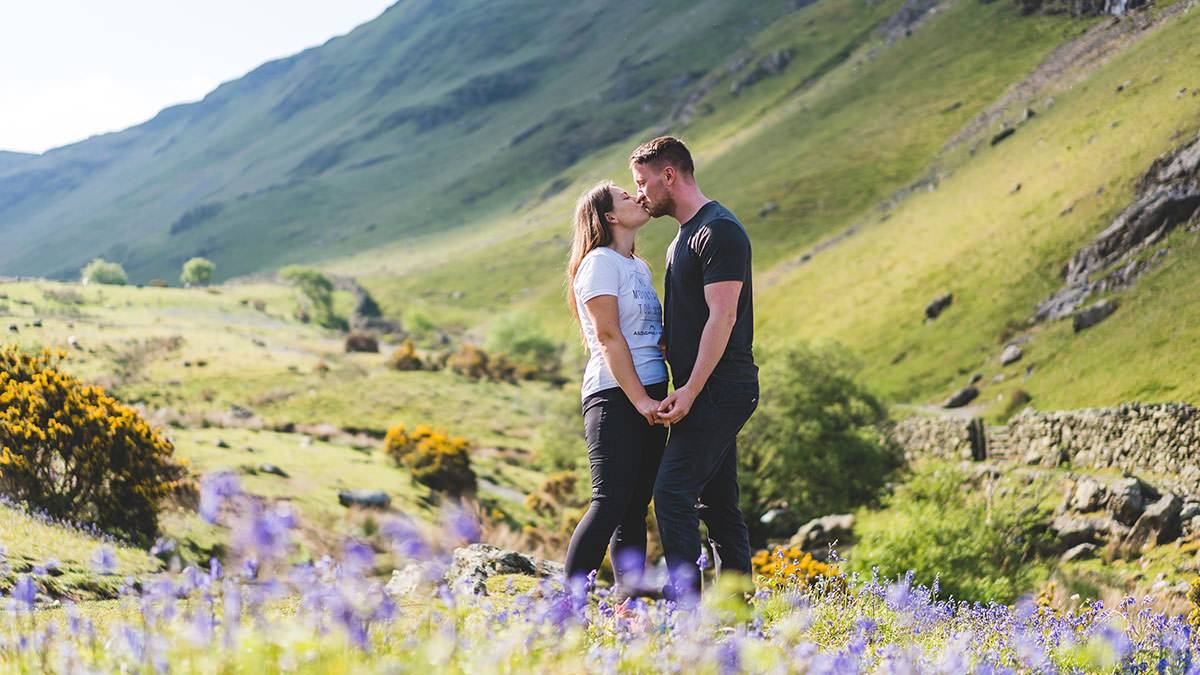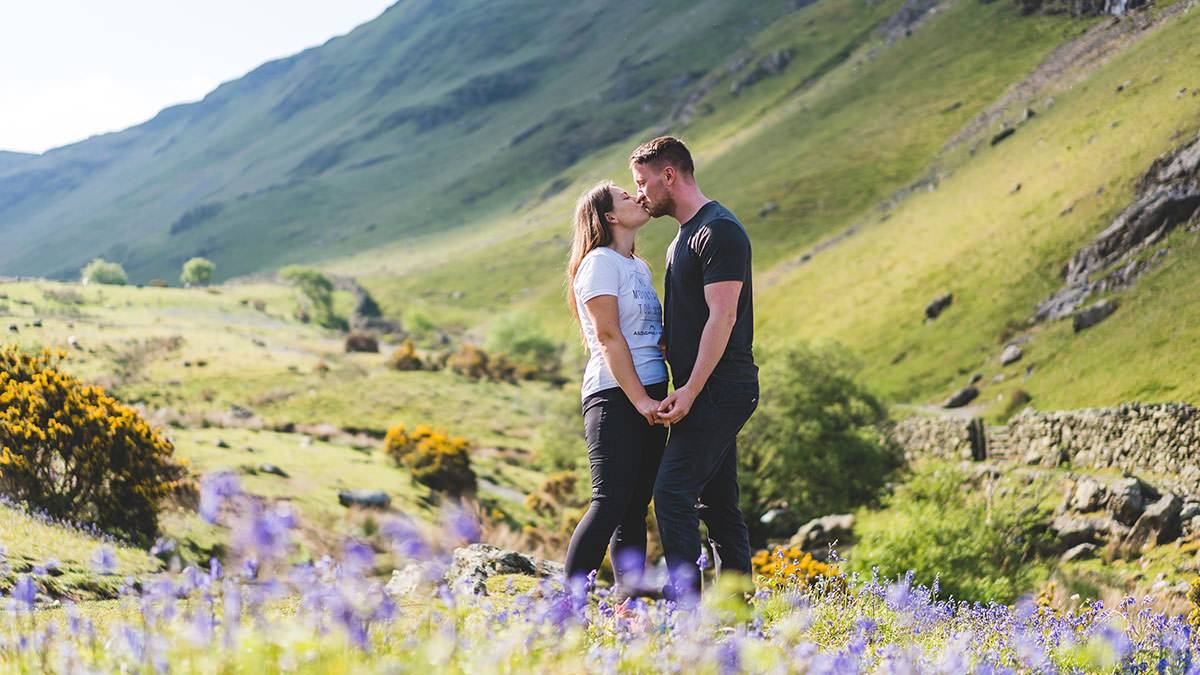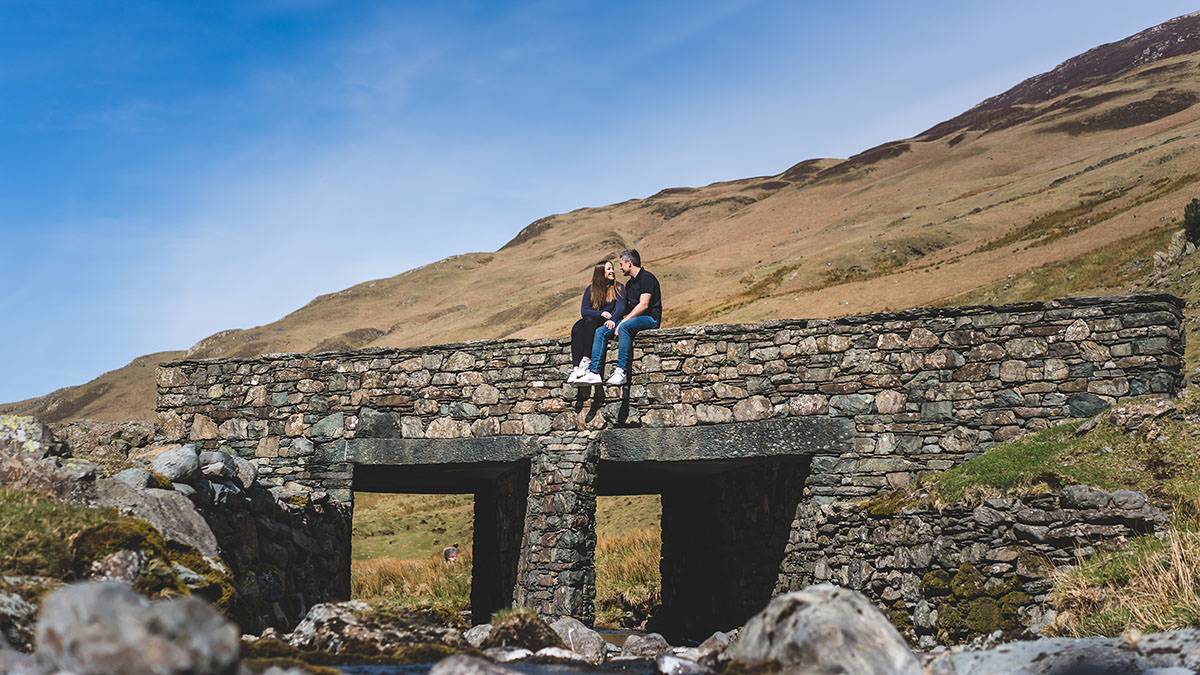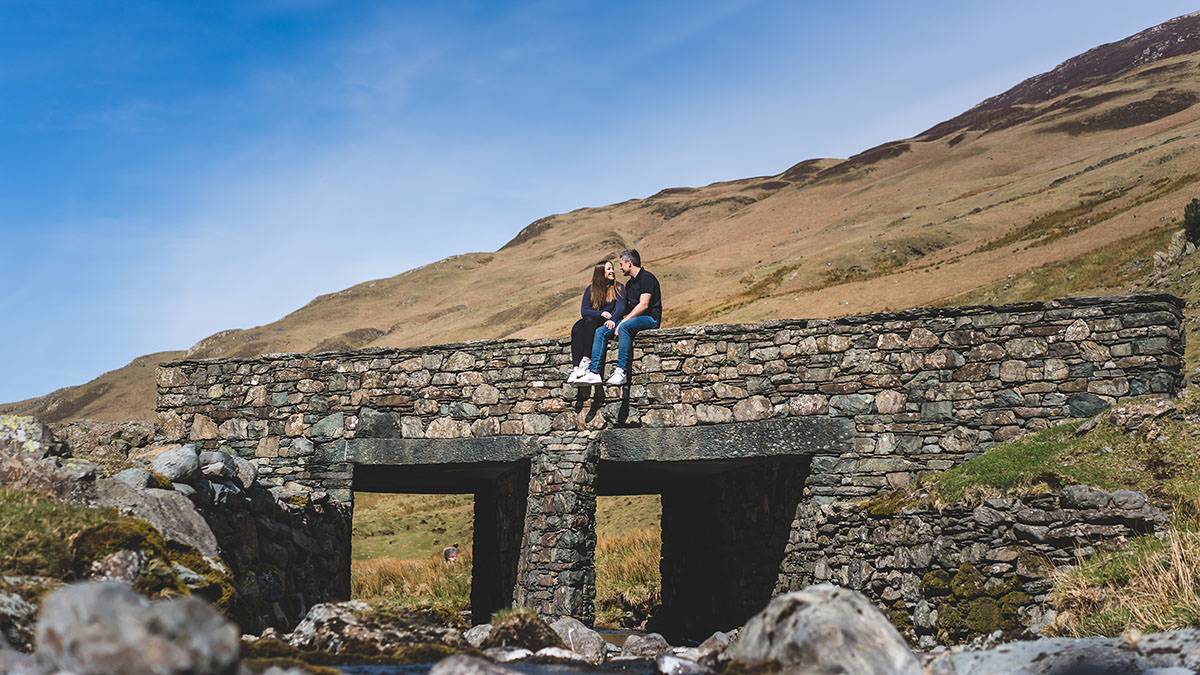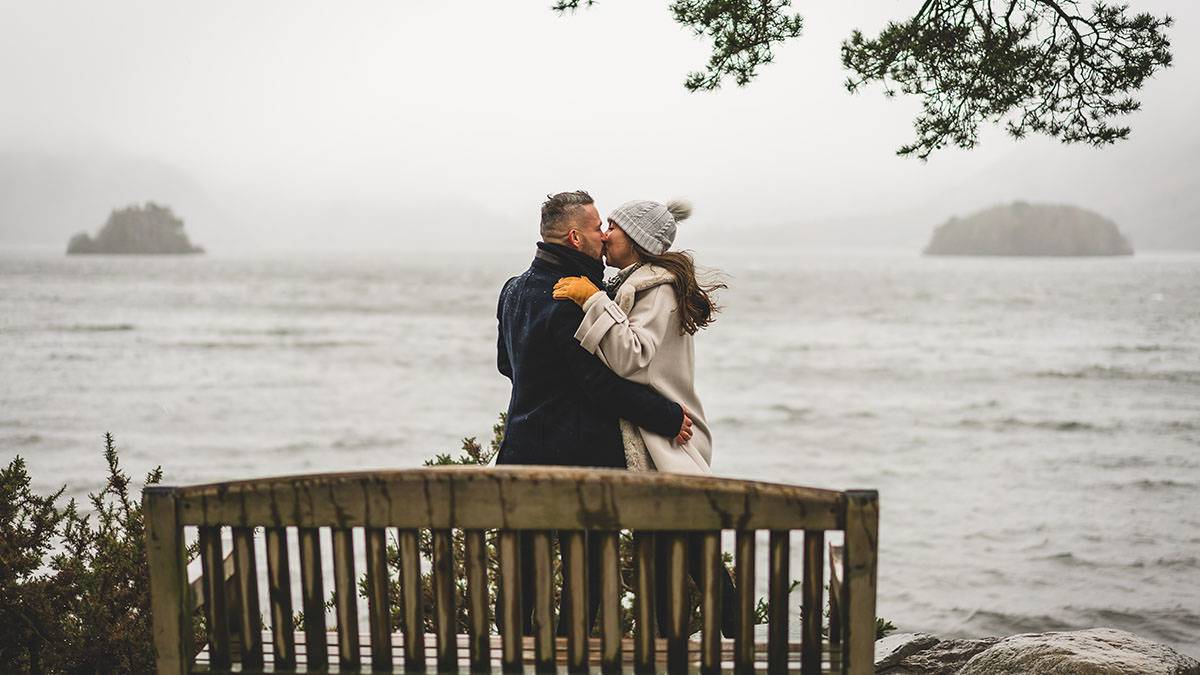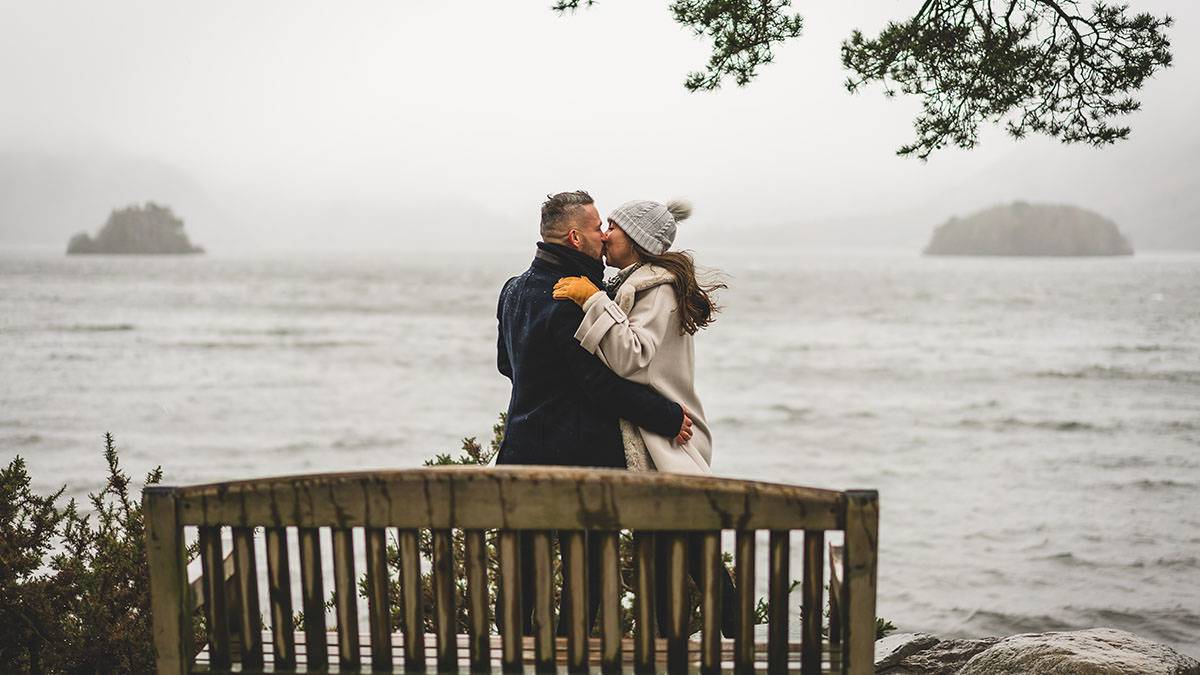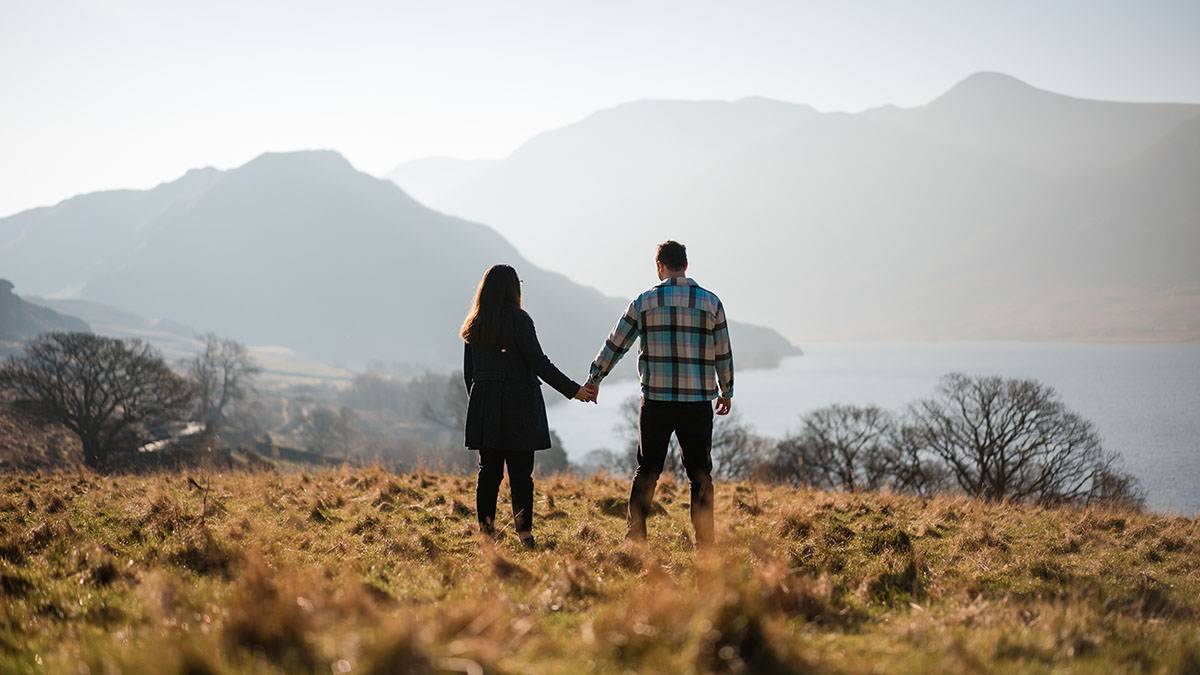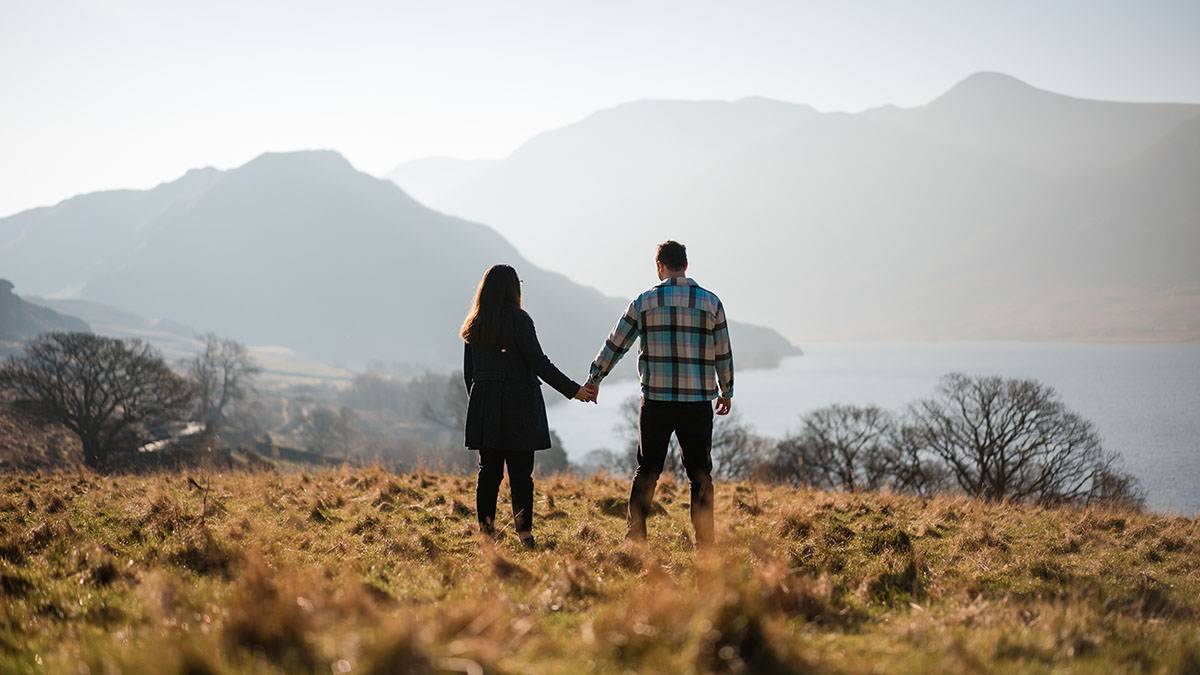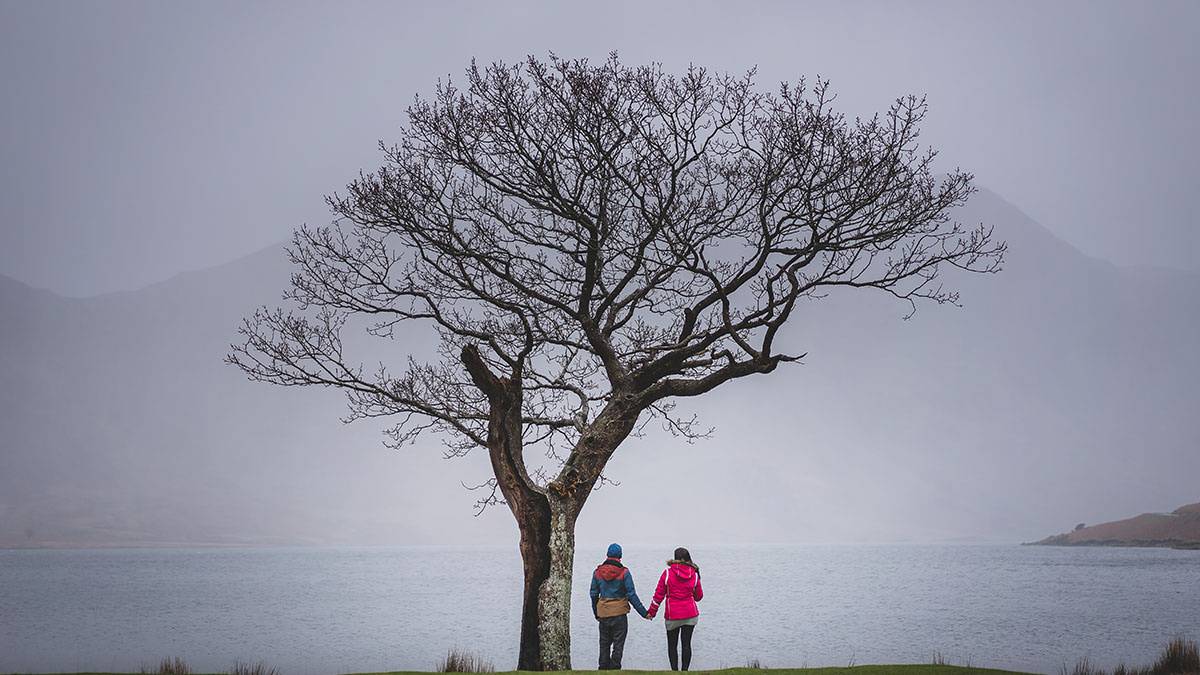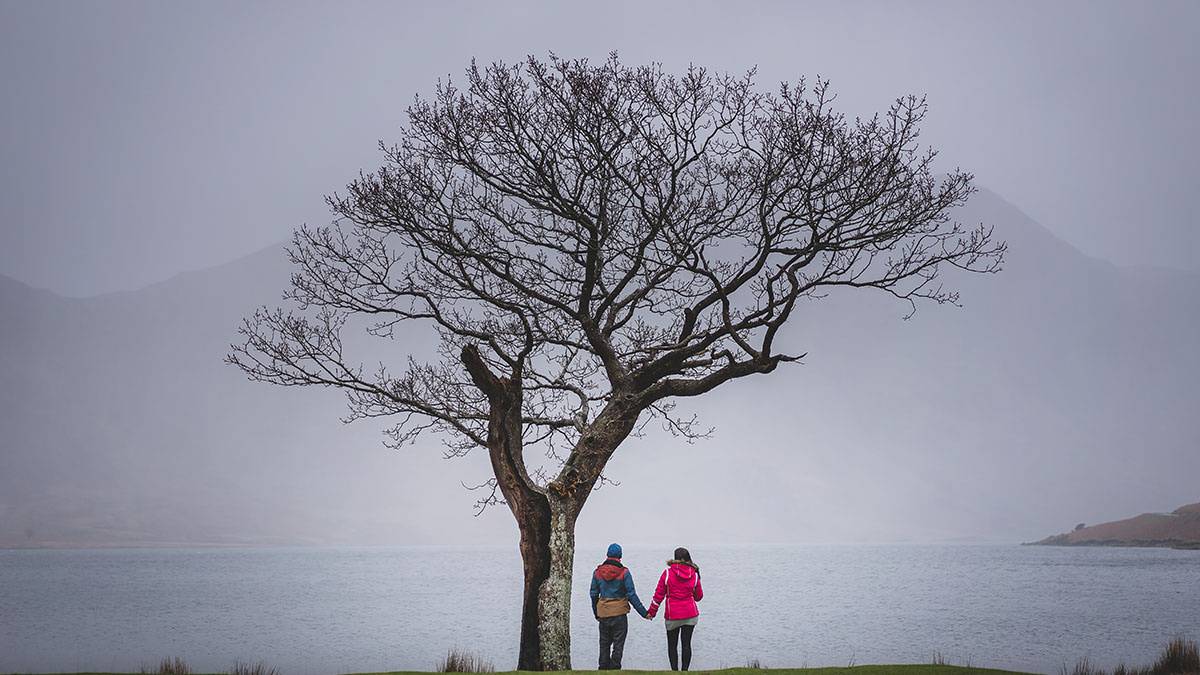 beautiful-light-at-buttermere-for-pre-wedding-shoot.jpg
fabulous-lake-district-view-for-this-pre-wedding-shoot.jpg
engagement-wedding-photography-in-the-lake-district.jpg
lake-district-bluebells-out-for-pre-wedding-shoot.jpg
pre-wedding-photography-honister-bridge.jpg
terrible-weather-but-a-fun-pre-wedding-shoot-derwent-keswick.jpg
engagement-photo-shoot-in-the-lake-district.jpg
Pre-wedding-photography-lake-district.jpg
Good photography is all about empathy; about understanding what and who you're trying to capture. One of my Lake District pre-wedding or engagement shoot is an ideal way for us to get to know each other better, which will always make for better images on your big day.
If you're a little camera shy, a relaxed Lake District pre-wedding shoot is the perfect opportunity to help you achieve very natural-looking photos. This cost-effective photo session is shot as an informal and fun session in a scenic location, utilising the best outdoor backdrops of the Lake District or your local landscape. The shoot gives me the opportunity to create some great images of you as a couple, giving you even more confidence for the wedding day ahead.
If you'd like to combine this shoot to include your little ones or your pet, then this is no problem. I aim to make them as fun and relaxed as possible and capture your genuine personalities.
We can be as adventurous as you like, if it's just a simple stroll though a local park, a walk along one of the Lake District's many lakes shores like Derwent, Crummock, Buttermere etc then that's fine but if you want to head up a little higher into the Lakeland Fells then this with give us some wonderful opportunities to capture more dramatic and remote landscape photography with the two of you. Some of my favourite areas for pre-wedding shoots would be either around the Keswick area or Buttemere/ Crummock, both have some fantastic scenery.
Locations for your Lake District pre-wedding photo shoot
While we are completely spoilt for choice here in the Lake District for breath-taking scenery, some of my personal favourite locations for your pre-wedding shoot would be either around the Keswick/ Derwent area or Crummock and Buttermere. Keswick has some lovely lake shore walks and jetties that can make for some great photographs, this is ideal if you have young children that you'd like to be part of the shoot.
Crummock and Buttermere offer something a little bit more rural and this area in the Lake District is one of my favourite, there are some great options overlooking the Lakes and valleys and if you are feeling a little more adventurous for your Lake District photo-shoot then a short walk up one of the smaller fells will enable us to capture some quite dramatic landscape pre-wedding photographs. If you wanted to make the photo shoot a bigger adventure then for an aditional cost to cover my time, we can spend alot longer exploring some of the higher fells and more dramatic scenery.
What to wear on your Lake District pre-wedding shoot?
This is completely up to you, however, the Lake District, paths, shorelines and fells do not lend themselves to being ideal for a fashion shoot so my advice would be to dress accordingly, sensible footwear is a must. Smart casual or your outdoor gear will be just fine, what I want my pictures to capture is the real you and the connection between you. We're generally a bit more adventurous on the pre-wedding shoots that we would be on the wedding day so it would not be ideal wearing your best suit or dress for this shoot. Because of the changeable weather that the Lake District can sometimes throw at us, it'll defiantly be worth having a waterproof jacket with you just in case.
The important this is for us to go and have some fun with your pictures and not be too worried about your footwear if you've decided to wear your finest Louis Vuitton, Jimmy Choo or your Christian Louboutin's!
From the pre-wedding shoot you'll receive all of the edited, high-resolution images so if you wanted to use these in any part of your wedding, from invitations to framed sign boards then this option is open to you.
If you'd like more information about these shoots or my Lake District wedding photography services then please get in touch, if you'd like me to send you one of my wedding brochures then please leave your postal address and I'll get one sent out to you.